Phillips Auto Service Centre Llanishen Village Shop
Llanishen Village Shop supports local businesses wherever possible. You will always find Llanishen Honey/Cider and Apple Juice among the many local products on our shelves.


Blackberry Event Catering's Kate Pritchard provides an extensive range of mouthwatering cakes.
Sarah Stone from Newchurch supplies a variety of lunchtime options including rolls, pasties well as fresh bread and cakes.
Brookes Ice cream and cheese is always a popular choice.
Free range eggs come from a local farm in Trellech Grange, where we know the chickens are happy and healthy.
Kingstone Brewery in Tintern supplies 'Humpties Fiddle' and many more ales.
Fresh Bacon, Sausages and Burgers come from Matt Trim at Trimtown Butchers in Chepstow.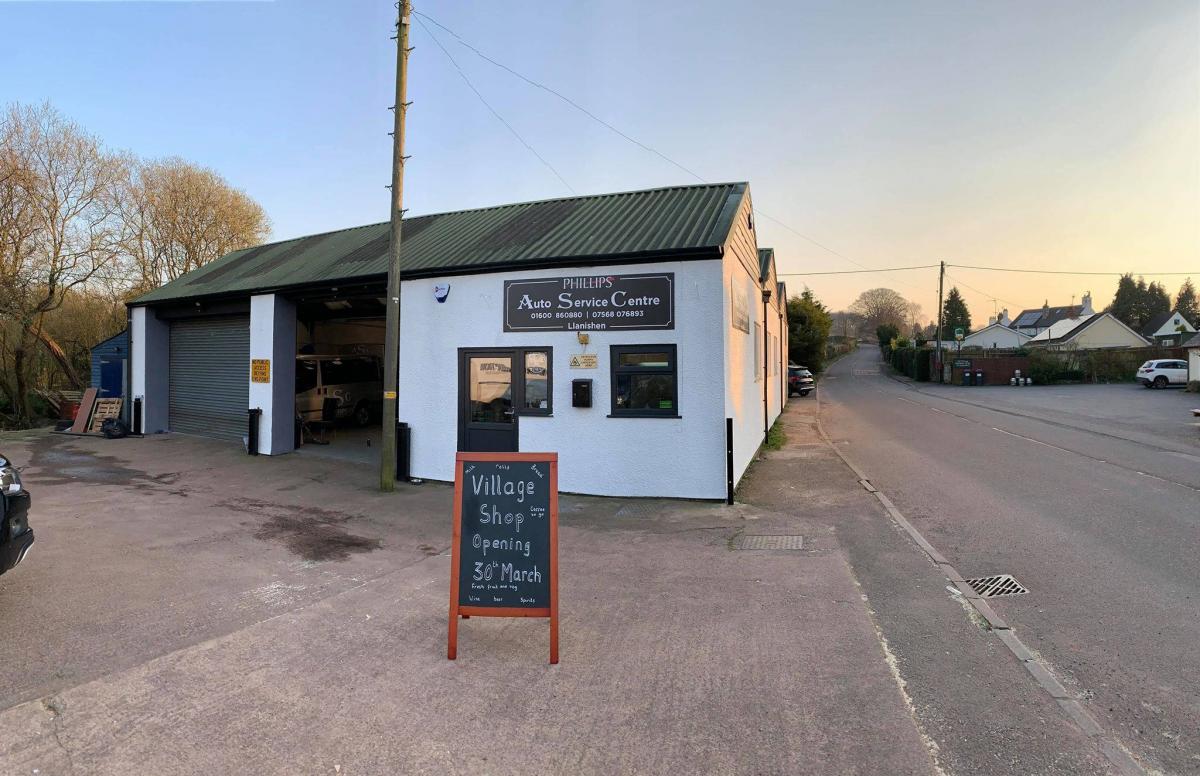 Day to day items are not forgotten
As well as all the local specialities, you can be sure to find those everyday essentials in the shop like tea, coffee, milk, cold drinks, chocolates, biscuits and more.

Join our growing band of regular visitors to keep up with the latest news. We are always on the lookout for something new, local and fresh to keep our customers happy and keep them coming back for more.

Covid-19 Precautions
For the protection of our customers and staff, during the current health crisis, the shop will be operated on a one in, one out system. Hand sanitiser, gloves and anti-bac wipes will be available at the door.